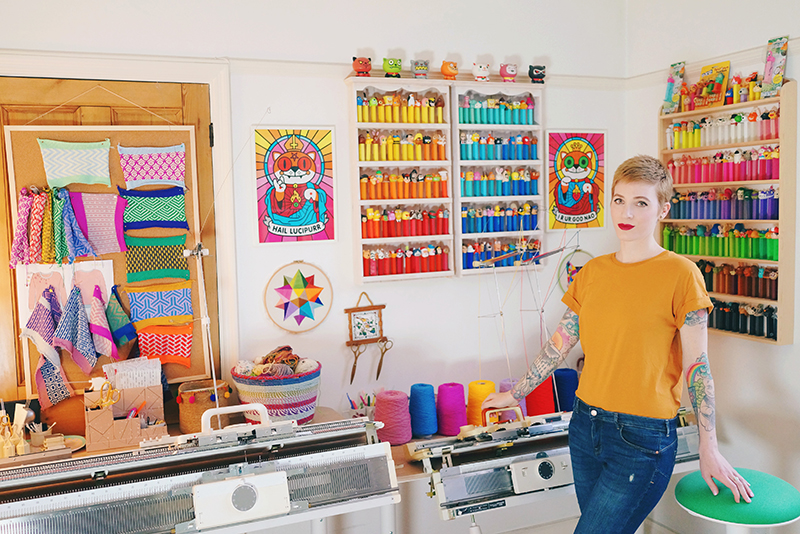 Hi, welcome to Knitales! My name is Inbar and I'm running this one girl operation.
I've first picked up my knitting needles when I was 14 and with the endless support and guidance from my beloved grandmother (who is like the Yoda of knitting) my journey has begun.
During the years I've mastered many fibre related crafts like crochet and weaving, but they could never compare; knitting is my true calling and where my passion lies.
Knitales is a labour of love and colour. My goal is to brighten your wardrobe with fun, comfortable and affordable knitwear for big ones and small ones alike. I work exclusively from my small home studio located in a leafy suburb of London, UK. I'm using various knitting machines from the 1980's and incorporate traditional techniques into my work, which makes every garment individual and unique.
When I'm not knitting you will mostly find me with a camera glued to my face, going on adventures with my husband & son, growing vegetables in our pretty garden or trying to teach my cat how to dance the Macarena (spoiler alert - cats are very bad dancers).
I'm always up for a chat so feel free to drop me a line. Photos of kittens are welcome, too. ツ